Protect your home with superior roofing products
Roofing is a lot more than just choosing between asphalt, metal or cedar shake shingles. Your roof is a total protection system that enhances the comfort of those who live underneath it. By sourcing quality roofing materials from Suburban Lumber, and hiring the right contractor, you can rest assured that your roof is done correctly and built to last.
Beyond our expertise, Suburban can also provide your project with rooftop delivery via boom truck service and a reliable and dependable local contractor.
Increase your home's curb appeal with a variety of siding options
Vinyl, cedar, shake, horizontal, vertical, paneling… The types and numbers of exterior siding products continues to grow every year.
Suburban Lumber can help match your project vision with the right materials and elevate your project or home's exterior. The only thing we can't help with is the eye-grabbing attention your property is going to receive once it's finished.
We carry and stock a wide range of ROYAL Building Products siding lines!
Like siding, there is an ever-growing maze of exterior trim, columns, and soffit options to choose from for your project. Our staff's priority is to help you find the perfect aesthetic to complete your vision.
Increasing your home's curb appeal will be pleasing to your eye and increase your home market value.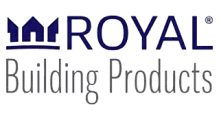 Treat your home like royalty.
Suburban Lumber now carries Royal siding, and we'd love to show you the benefits of this high-quality, low-maintenance siding.

If you're looking for toughness from your siding, then look no further.
LP Siding is available at Suburban Lumber.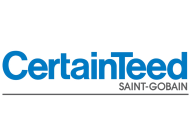 A roofs main function is to provide cover and a protective barrier against rain, snow, sunlight, wind, and temperature extremes. When it comes to roofing materials, CertainTeed's industry leading quality standards got you covered.
If you're ready to choose the right roofing materials for your project, Suburban Lumber has you covered – we offer CertainTeed materials and are here to answer any questions you have.
We love that Suburban Lumber is a one-stop shop for our homeowners. Their team streamlines the homebuilding process because we can take clients in the showroom to see and go over everything from start to finish - including siding, windows, and front doors to all the interior millwork, doors, cabinets and countertops.
We recently bought several doors here. We appreciate that Dave took the time with me to make sure all of the measurements were accurate so our doors would fit properly. We have an old house being repaired after major storm damage, so the door openings are not standard sizes. He is very knowledgeable, gave a few suggestions, and ordered exactly what we wanted.
Most lumber companies, send us what we call a guesstimate, ( approx. value of what things might cost). This leads to cost overruns in almost every case. Suburban sends us a true ESTIMATE. A true take off is performed, thus leading to True costs. I can never recall where we had cost overruns when working with Suburban.
Great staff. Extremely knowledgeable and go the extra mile for their customers!
All of the treated joist were straight which enhanced the look of the finished project. The project required many different lengths of joists and beams. I followed the layout that was provided and it was accurate and saved me a lot of time. I can't say enough good things about Suburban Lumber and it was a pleasure to work with John.
Very accommodating and reliable company.
Great company with competitive prices.
Ready to start
your project?
If you're ready to have all eyes on your project's exterior, partner with Suburban for your exterior siding needs.