Enhance your outdoor living spaces with new decking and railing
Are you looking forward to enjoying time outdoors cooking and entertaining with family and friends?
Now, imagine that all happening on a new deck built from quality decking and railing materials (pressure-treated or composite, steel or aluminum, etc.) engineered to match your vision.
When it comes to outdoor spaces and entertaining, we carry quality supplies of cedar and treated lumber as well as the top composite decking brands. Based on the aesthetic you are looking for, design, sustainability, durability, and maintenance, Suburban has the product knowledge, product samples, design and quoting, and recommendations for professional contractors. Whether you want to upgrade your backyard views, expand your style into a living and cooking space, or simply relax, we can help.

Thinking about adding a composite deck?
Suburban carries TimberTech® composite decking materials, which received a #1 ranking for quality by the 2019 Builder Brand Use Study.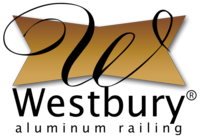 Whether you're adding railing to your front porch or new deck, Westbury has multiple designs, finishes, and lighting options to consider. Suburban carries Westbury items in stock and our inside sales team can connect you with a local contractor for professional installation.
We love that Suburban Lumber is a one-stop shop for our homeowners. Their team streamlines the homebuilding process because we can take clients in the showroom to see and go over everything from start to finish - including siding, windows, and front doors to all the interior millwork, doors, cabinets and countertops.
We recently bought several doors here. We appreciate that Dave took the time with me to make sure all of the measurements were accurate so our doors would fit properly. We have an old house being repaired after major storm damage, so the door openings are not standard sizes. He is very knowledgeable, gave a few suggestions, and ordered exactly what we wanted.
Most lumber companies, send us what we call a guesstimate, ( approx. value of what things might cost). This leads to cost overruns in almost every case. Suburban sends us a true ESTIMATE. A true take off is performed, thus leading to True costs. I can never recall where we had cost overruns when working with Suburban.
Great staff. Extremely knowledgeable and go the extra mile for their customers!
All of the treated joist were straight which enhanced the look of the finished project. The project required many different lengths of joists and beams. I followed the layout that was provided and it was accurate and saved me a lot of time. I can't say enough good things about Suburban Lumber and it was a pleasure to work with John.
Very accommodating and reliable company.
Great company with competitive prices.
Ready to start
your project?
Questions about different material or product options? We're here to help.